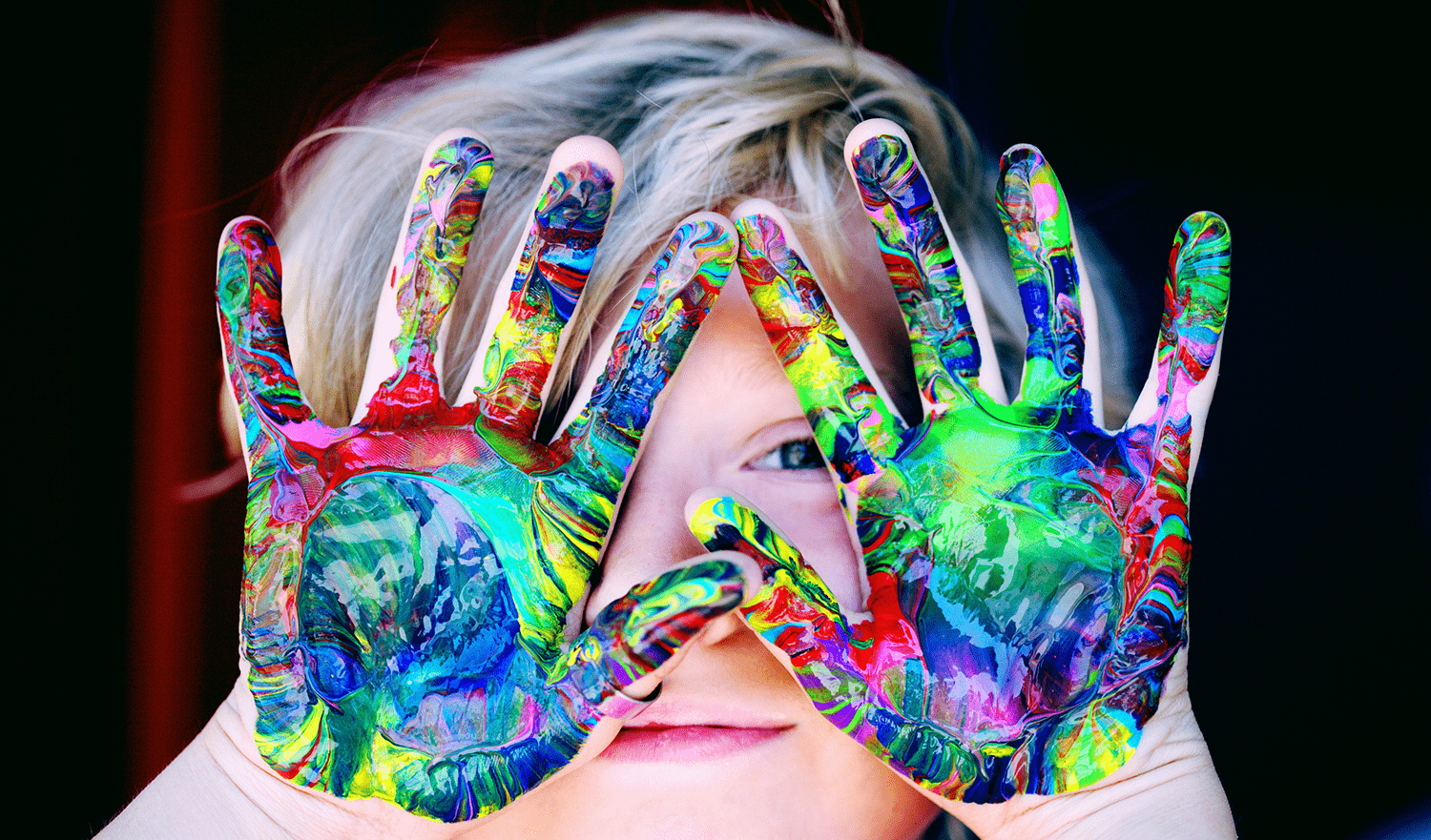 Autism Spectrum Disorder – No One-Size-Fits-All Approach
POSTED BY: MARILEE COMFORT ON FRI, APR 21, 2017
Last week while enjoying a glorious spring day with my family soaking in the Hershey Gardens, I noticed another family touring with their preschool child.  His behavior reminded me of the kids with autism I home visited long ago. It was invigorating to see the intense focus he brought to the sights, sounds and smells of the Butterfly Atrium. 
Gladly, this is no longer an unusual encounter. Due to heightened public awareness and encouragement from family service practitioners, more parents are engaging their children with ASD in public settings.  This month Sesame Street joined this movement, to tearful acclaim, by introducing Julia, a preschool Muppet with autism, who acts a bit differently than the other Muppets. Julia's character was created and is played by a couple of moms of children with autism.  It's heartening to watch how Big Bird and all the Muppets quickly learn how to include Julia in their adventures.
Parents of infants and toddlers are increasingly likely to detect the early signs of Autism Spectrum Disorder (ASD) in their children by the time they are 2 years old. Currently autism and Asperger's syndrome are included under the broader diagnosis of ASD.  According to the National Institute of Mental Health, there are two major types of behaviors identified within ASD.  Children diagnosed with ASD may show a few or many of these developmental disorders:
Social Communication/Interaction Behaviors:
(see more examples at NIMH website)
Becoming upset by a slight change in routine or an overly stimulating setting

Making little or inconsistent eye contact

Rarely sharing enjoyment of objects/activities by pointing or showing to others

Difficulty engaging in back and forth conversations

Facial expressions, movements, or gestures that do not match what is being said

Having an unusual tone of voice that may sound sing-song or flat and robot-like

Having trouble understanding another person's point of view or understanding other people's actions.
Restrictive/Repetitive Behaviors: 
Repeating certain behaviors or showing unusual behaviors

Excessively focused interests (e.g., moving objects)

Intense interest in certain topics (e.g., numbers, details, or facts).
Common Strengths
In addition to these concerning behaviors, a number of children with ASD commonly show strengths, such as high intelligence (46% above average) and easily learning and remembering detailed information they see or hear.  In later years, children and adults may be show strong abilities in science, math, music or art. 
The Centers for Disease Control and Prevention recommends ASD screenings for toddlers at their 18- and 24-month well-child checks by pediatricians in consultation with parents.  If developmental concerns arise, toddlers should then be referred for more extensive evaluation by specialists experienced with ASD diagnosis. This may include assessments of cognitive and language skills and routine daily activities, as well as hearing tests.  The Diagnostic and Statistical Manual of Mental Disorders (DSM-5) from the American Psychiatric Association is used by mental health practitioners to diagnose ASD for children and adults.  
Parenting a Child with ASD
Thinking back to touring the Hershey Gardens, I wondered about the parents' experience in this public setting.  When I returned home, I discovered an article in Autism Parenting Magazine that could be relevant, titled 9 Important Things Autism Moms Want People to Know.  The author, a mom, Janaiah von Hassel, who manages therapies, food restrictions, sensory diets, and chiropractic care for her child offers some enlightening perspectives on each of the 9 things on her list.  Here are a few teasers from the article:
Don't tell me my child will grow out of it.

Let me have a bad day.

Ask me questions.

I am scared.

I am proud of my child.
In Janaiah's words, "Autism has opened my eyes, released my heart, and cleared my mind. When I hear about another mom's struggles, I no longer judge her actions and think I could do better. I understand that people are different, families are different, and there is no one-size-fits-all. I now see how amazing human development is and how awesome God is. I no longer have a head full of answers, but I do have a heart full of compassion." [Janaiah von Hassel, Autism Parenting Magazine]
The "no one-size-fits-all" theme is echoed in an intriguing Huffington Post Blog by Michael Cameron, PhD, BCBA-D of the Cedar Group in Southern California.  He summed up how he learned to respect and approach the treatment of Iris Grace, a 5-year-old girl with incredible artistic talents in this way:
"We have come a long way with understanding the complexities of ASD, but perhaps the most important aspect to recognize is the need to look into the unique minds of children on the spectrum. We need to understand that behavioral treatment and neurology-based prescriptive intervention must be personalized. No longer can generalizations be made about children diagnosed with ASD and the type of treatment that they need. The strengths and talents of autistic children are extremely relevant, as heterogeneity exists in the neurology and brilliance of each one of them. Therefore, we must approach their education, instruction and treatment based on the brain-based information we can gather from the child."        [Michael Cameron, Dr. 'Stickman' and Iris Grace: Reaching the Unique Minds of Children on the Autism Spectrum, Huffington Post]
If you'd like to peek inside the black box of an individualized early intervention with a family of a toddler with autism, take a look at an article titled Supporting Parents to Help Toddlers With Autism Risk Make Social Connections [ HHSchertz, KHorn, MLee, and SMitchell, Young Exceptional Children, 2017, v.20(1), 16-29).  These authors explain extensively the details of a family-centered intervention during home visits with 24-month-old Michael and his mom: the parent-child relationship-based conceptual framework, starting points for the parent and child in learning reciprocal social interaction and minute steps needed to build upon and reinforce Michael's competent behaviors.
Just as there is "no one-size-fits-all" approach for teaching children with ASD, the same is true for parenting support.  The KIPS parenting assessment can help you start where each parent is, build upon his/her strengths and target support and resources to the parenting behaviors that need improvement.  Why waste time and effort with a one-size approach when you can join with parents to address their specific needs?