More than just a parenting assessing tool
Congrats! You are interested in starting KIPS. However, maybe you don't know where to begin. We are here to assist with that process.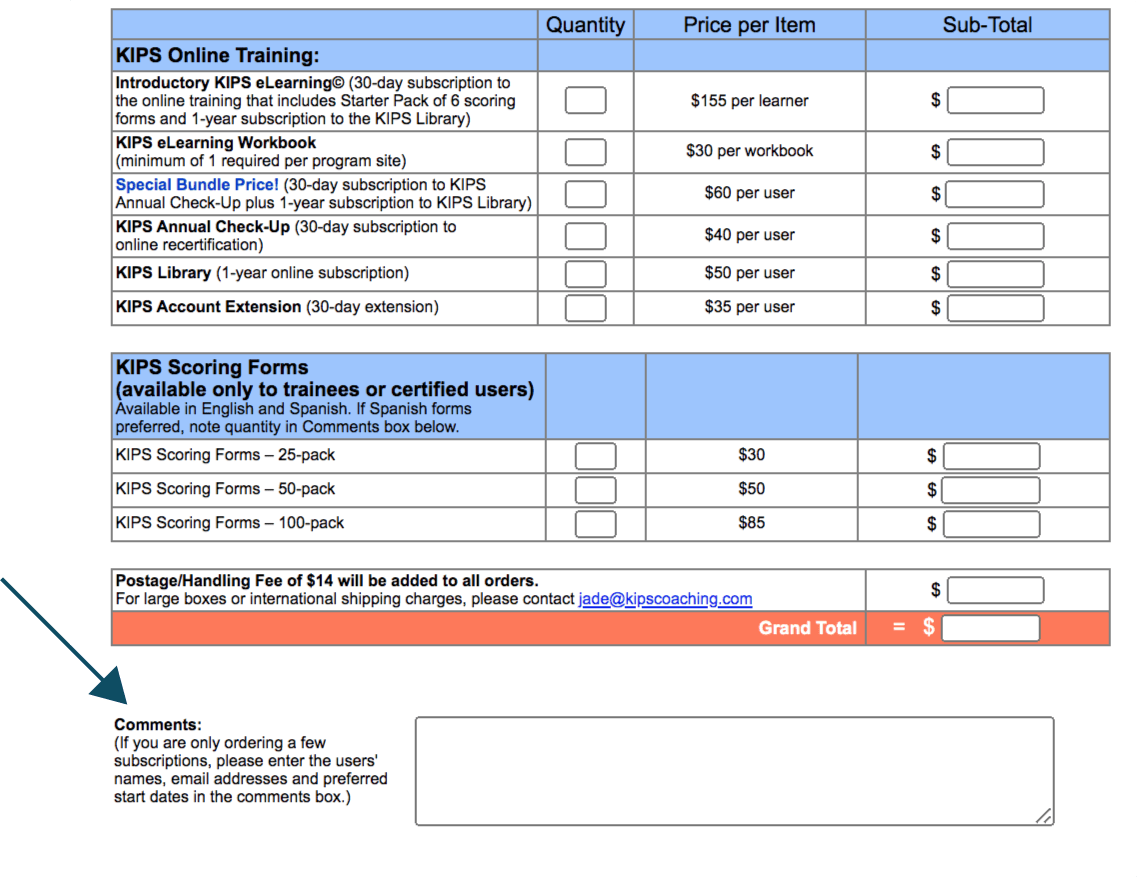 Step 1 Register for KIPS
Register for KIPS by filling out this Purchase Form. Be sure to include the first name, last name, email address, and start date of each user you're registering in the Purchase Form "comments" section.
KIPS eLearning access is $155/user – This includes 30-day access to the KIPSel training platform, year-long access to the KIPS Library (a library of practice scoring video activities), and six evaluation forms (to be mailed to the "Shipping Address" filled in on the Purchase Form).
Step 2 Billing Process
You and/or your team will then be registered for KIPS within 48 hours. A registration email will be sent directly to the emails of the users invited with their password and additional information. An invoice from Interactive Parenting Technology (Quickbooks) will be sent to the individual who was listed under the "Billing" Information section of the Purchase Form. The email will include a link to the invoice to pay directly online by credit card or ACH.
If a purchase order, please include the purchase order number in the Purchase Form. If mailing by check, please send to: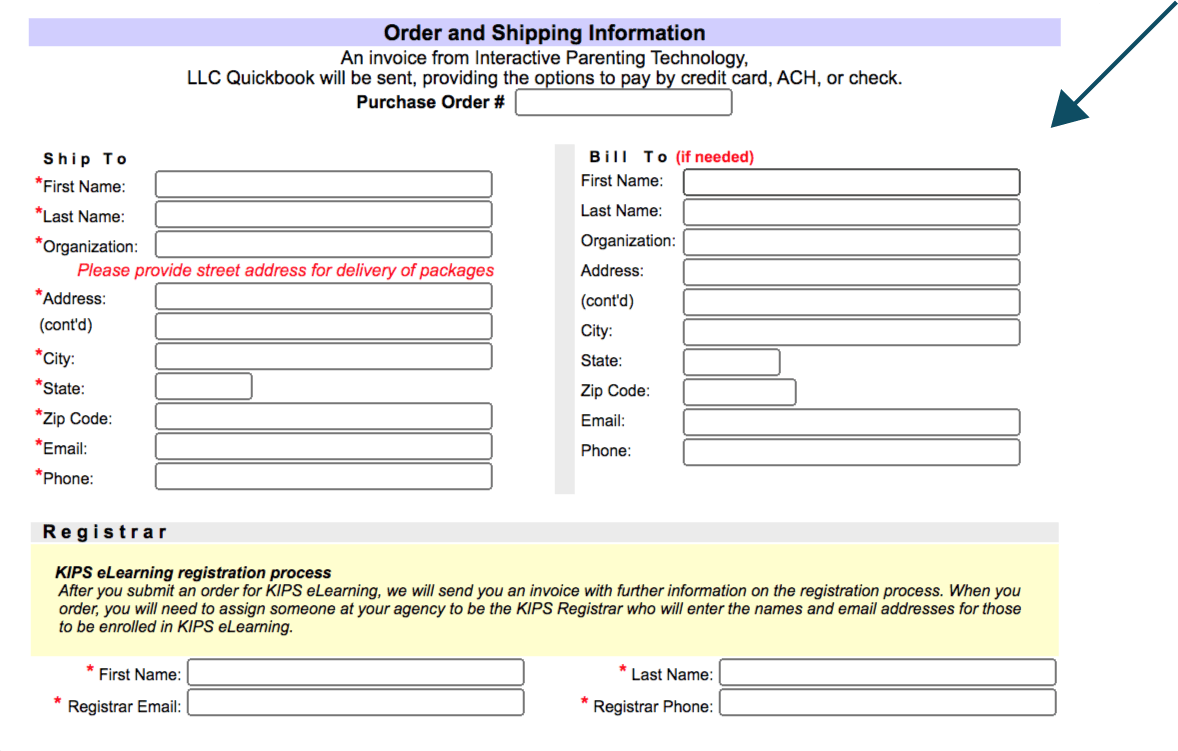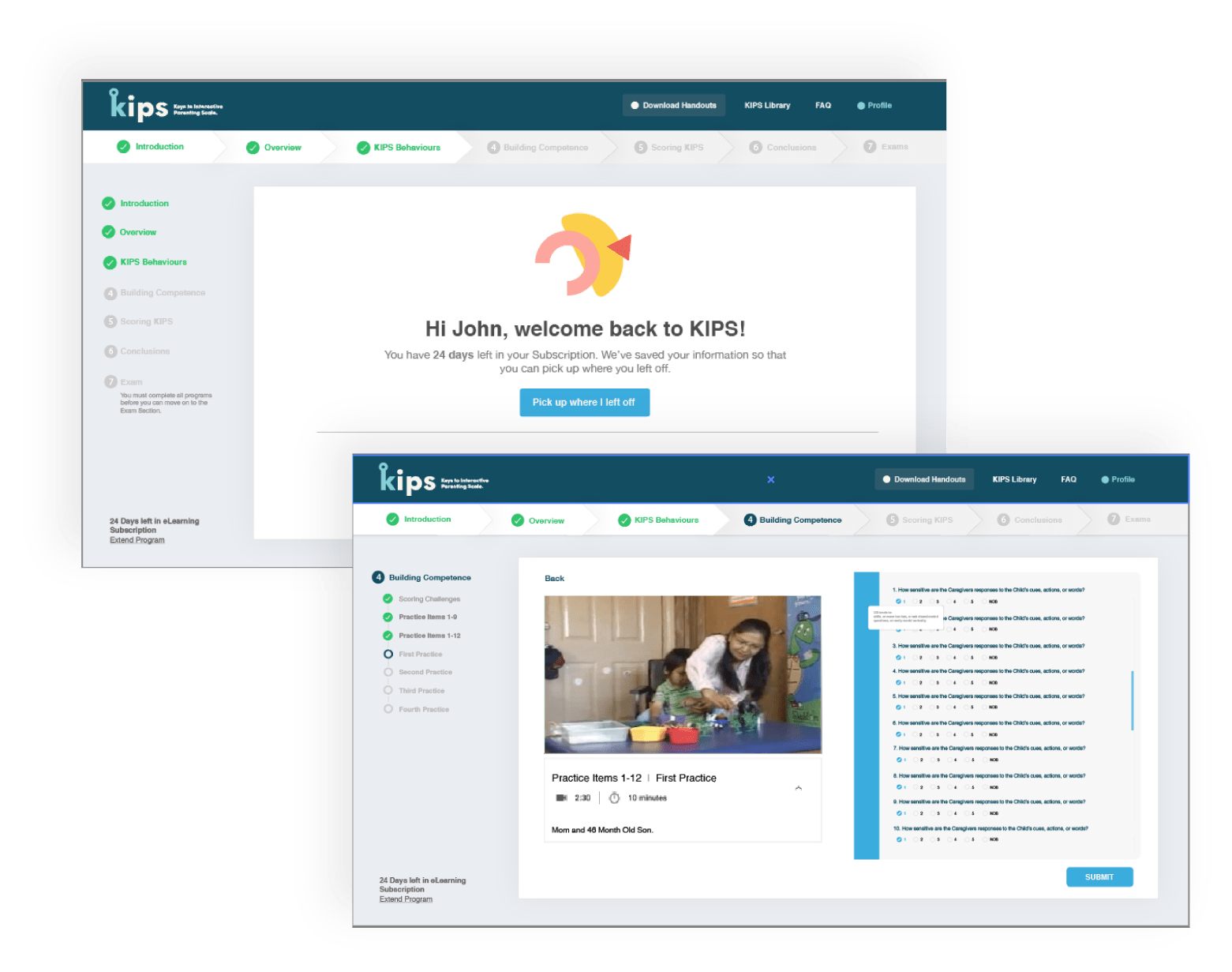 Step 3 Take KIPS Training
This assessment consists of a variety of videos and practice scoring of care-giver/child videos to focus on the 12 key behaviors a parent practices. Training takes, on average, ten hours to complete.

Step 4 Take the Exam
You have three attempts to pass the exam with a score of 80% or higher. We encourage you to do some practice exams in the KIPS Library prior to testing.

Step 5 You are a KIPSter!
Congratulations, you're a certified KIPSter! You will receive a KIPS Certification Certificate after you pass your exam. Your certification expires one year after passing your exam.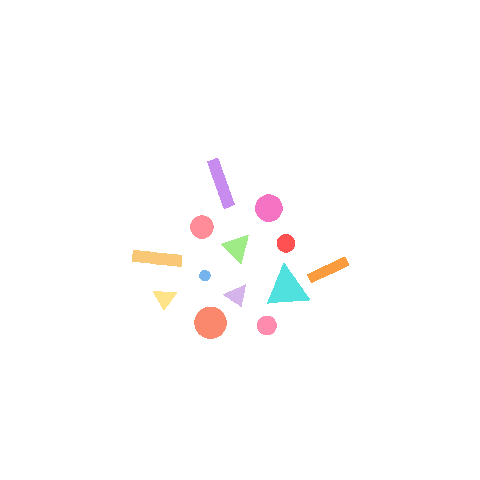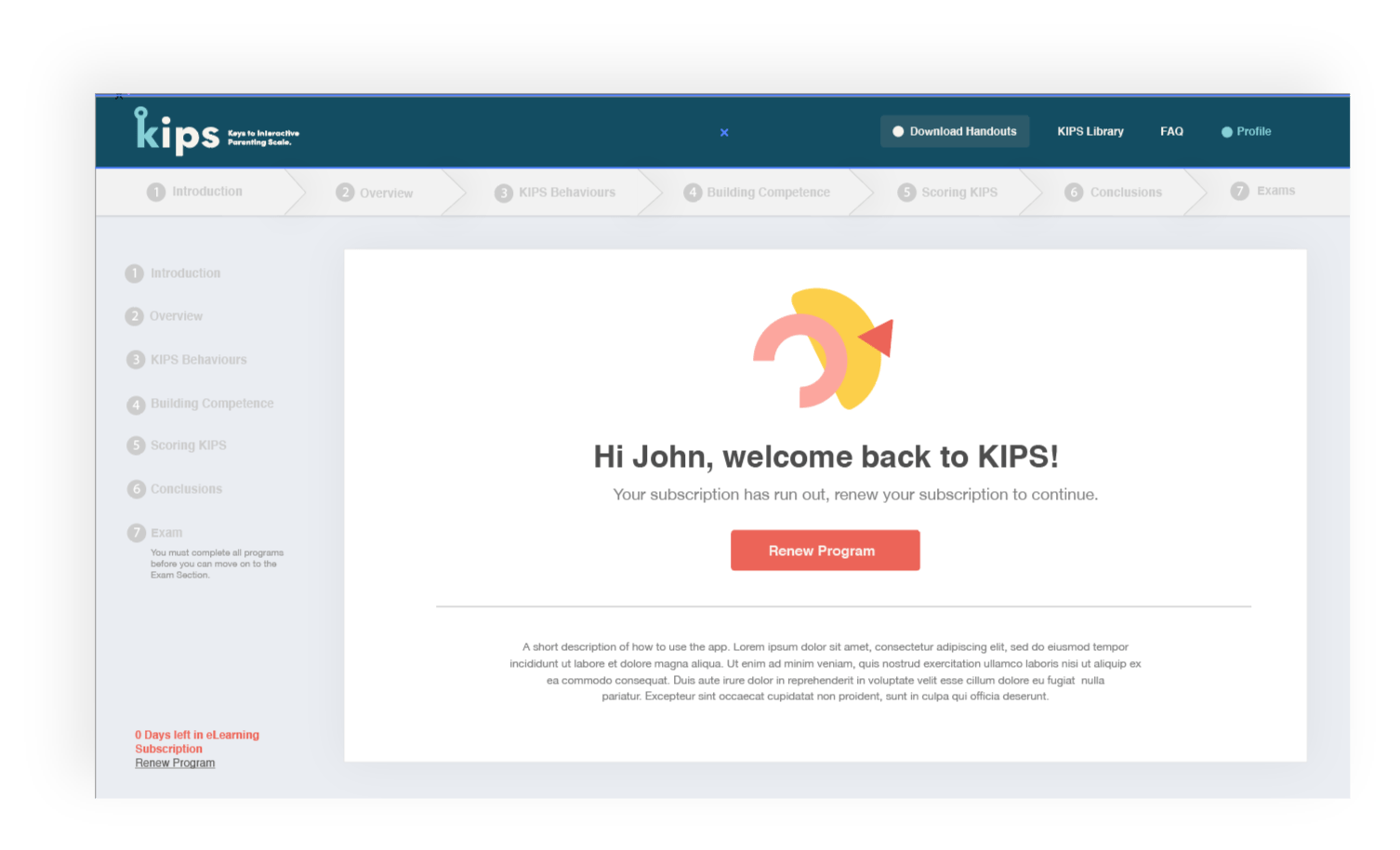 Step 6 Ready for Recertification
You will receive a recertification reminder email when you're close to expiration of your KIPS certification. Be sure to talk to the individual at your agency that helps set up users for KIPS. Similar to Step One, fill out the Purchase Form, and select KIPS Recertification (also know as Annual Checkup). You have two options:

Annual Checkup – $40
Gives you 30-day access to the recertification portal
Annual Checkup Bundle – $60 
This includes one-year access to the KIPS Library
Have any additional questions about getting started with KIPS? Check out our Frequently Asked Questions for more information and answers.