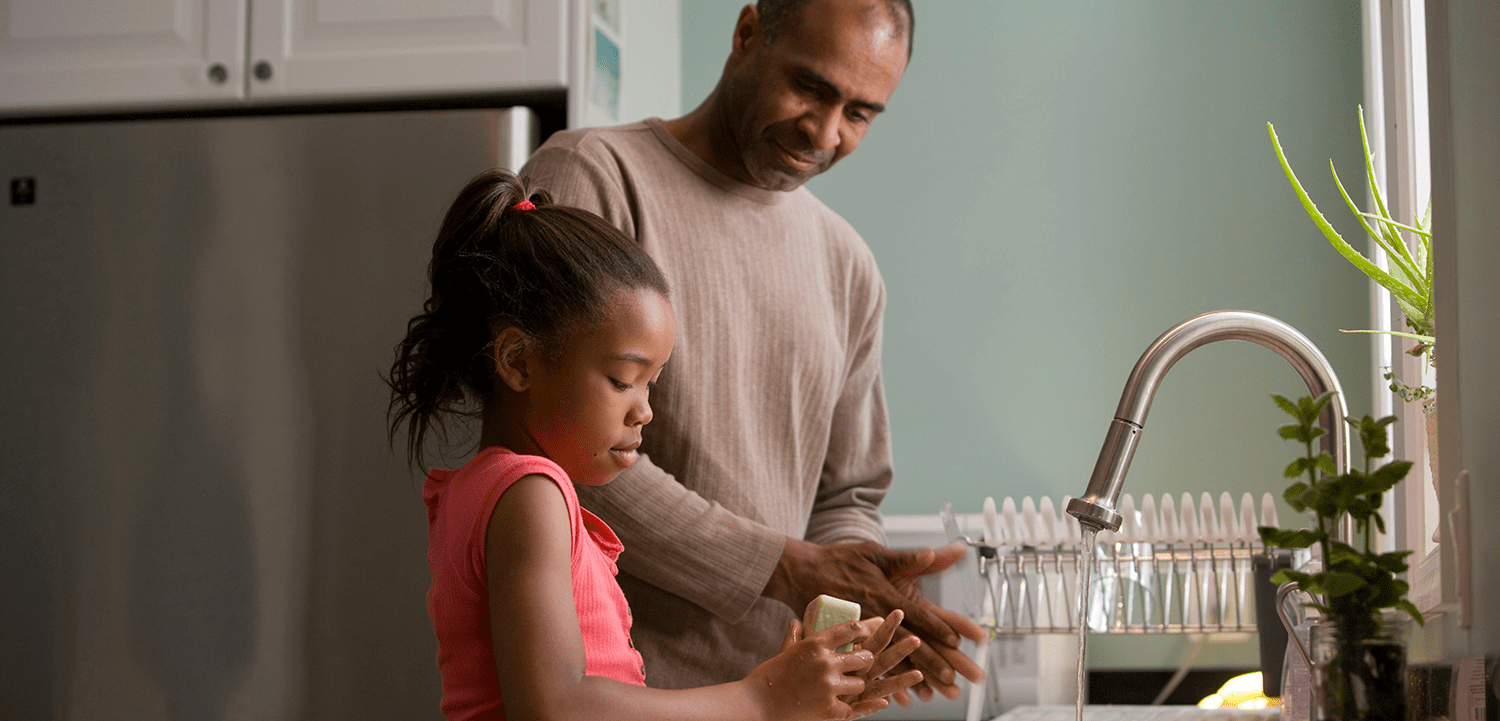 How to Include Fathers in Family Services: Messages, Contacts, Skills
POSTED BY: MARILEE COMFORT ON FRI, AUG 14, 2015
In our previous two blogs in this 3-part series on Dad-friendly services, we discussed the unique contributions Dads make to children's daily lives and their development, and 10 Tips from a UK report that rethinks the design of family services to genuinely welcome Dads to perinatal and family support programs. In this blog we'll outline some strategies recommended by Dads and practitioners for shaping your services to engage Dads and enhance their competence and comfort as nurturing fathers.
Messaging. Those who follow our KIPS blog know that we've mentioned previously the intricacies of Home Visiting messaging [see posts 1and 2]. Friendly eye-catching brochures, websites and posters are not enough to engage the whole family in family support services.  But, they can serve as quite a visible first impression. The DADS Project (introduced in previous posts) suggests a "Dad Check" of messaging everywhere in your program– in letters, photos, handouts, posters, magazines in offices, clinics and waiting rooms.  How father-friendly are your offices, public areas and materials?   For more detail, see the Fatherhood Institute in the UK or the National Fatherhood Initiative in the US for program self-assessments and father-friendly resources. 
Contacts with Dads.  Beyond printed and visual materials,The DADS Project heard recommendations from health practitioners to use video of the staff-family interactions along with reflective supervision to keep an eye on how Dads perceive services in your program.  In addition, they suggested forming an ongoing task force within each program to review and advocate for authentic ways to engage Dads in services. 
To target outreach to welcome fathers,The DADS Project designed and tested (with favorable response) a set of Dads Facts post cards with uplifting tips or quotes from fathers.  These served as easy reminders for practitioners to include Dads as they offered feedback, set the next appointment date and stayed in touch with families. Here are a couple of examples of post card sayings:
"There've been 110 billion people on this planet before you.  That' s a lot of successful dads…now you're next." 
"A fellow dad says: 'I thought it was really weird at first, but I soon really liked chatting to the bump. It makes the baby so much more real.'

 – from Mike – dad of Miguel, eight months."

 
Teaching Dads Skills. Men who spoke to The DAD Project recommended the following strategies (among others) to bolster Dads' competence and confidence with their babies:
Help Dads get involved in baby care at home by posting videos on YouTube of basic skills, such as bathing and diaper changing, demonstrated by fathers.

Beginning at birth, be sure that family support workers show Dads and help them practice basic baby handling skills (i.e. holding, bathing, feeding, etc.).
Overwhelmingly, the DADS Project discovered that new Dads found that talking to friends with children – real people who they knew – was the most salient source of advice.  Initially, the project staff assumed they would need to develop some high tech resources, such as text messaging or apps, to communicate information to modern Dads.  But, they quickly found that many Dads preferred tangible materials (e.g.,  post cards, leaflets, and calendars), rather than high tech formats, because they easily triggered conversations with family and friends, or were sometimes easier to read and less authoritarian than online articles.  Checking each Dad's preferences for how he accepts and learns information is always the best way to meet his needs. 
Evidence-Based Guidance on Strategies for Engaging Dads.  Like The DAD Project in the UK, the National Fatherhood Initiative (NFI) in the US offers resources for engaging fathers in your services.  An NFI series of blog posts (also available as pdf guides) titled Research to Application: Guidance for Practitioners and Programs (see examples – Framing and the "No Choice Option", Cognitive Biases) translates current behavioral research into strategies to enhance the effectiveness of your work with fathers.
While on the NFI website, take a look at the Spotlight on the TOPS Dads program in Tucson, Arizona that uses the 24/7 Dad® Curriculum to offer new Dads the tools needed to confidently and sensitively interact with their children and families.  It is tucked inside Teen Outreach Pregnancy Services (TOPS) that offers information and support for teen parents and parents-to-be (moms & dads), as well as first-time Dads.
Finally, building on The DAD Project's suggestion to use video, it's especially important for those who support families to show Dads how amazing their babies are.  You can easily do this by teaching Dads to read babies' subtle cues for communication, how to understand their feelings, and how to respond appropriately to their needs.  An observational parenting assessment tool that uses video, such as KIPS, can help Dads (and Moms) understand and appreciate what they are doing now, and how they can learn to respond sensitively to elicit responses from their babies in return.  Video can be a powerful tool for both parenting assessment and intervention.